MAY 4, 2017
You won't live a student life without composing an essay. Ever since grade school, we were tasked to write compositions about our favorite pet, our mother or our vacay in our formal theme notebooks. In high school, our teachers asks us to write down our opinions about climate change, global warming and the importance of music, arts, physical education and health. And in college, writing essays become a dreadful task for us as professors want us to have a say on everything we do in college from the lessons they taught to the movies we watched to the books they required us to read.
These essays won't give us a break because they are also present when we are going to take entrance exams for school or for work. It's a good thing I attended the leading tutorial and review center in the Philippines, AHEAD Tutorial and Review Center. Without them, I wouldn't know these ten life hacks for essay writers or tips in writing an essay, which will be shared today.
1. First and foremost, read and understand the question carefully. If you misunderstand or misinterpret the question, your entire answer may miss the mark. Notice what the question requires you to do whether it asks you to explain, discuss, summarize, define, evaluate, compare, analyze, or synthesize. These key words help you understand the question.
2. After understanding the question, brainstorming is the next step to a brilliant essay. Focus your mind on what you're going to write. But remember that your time is running so don't consume too much on this technique. So I suggest that before taking the exam or the essay, you should practice thinking as fast as you can.
3. Conceptualize an outline or a mind map of your topic. This will help you construct and organize ideas in a sequential manner and thoughtful flow. However, you must remember that outlining your thoughts should not consume so much time. Take note of the time limit, then budget your time.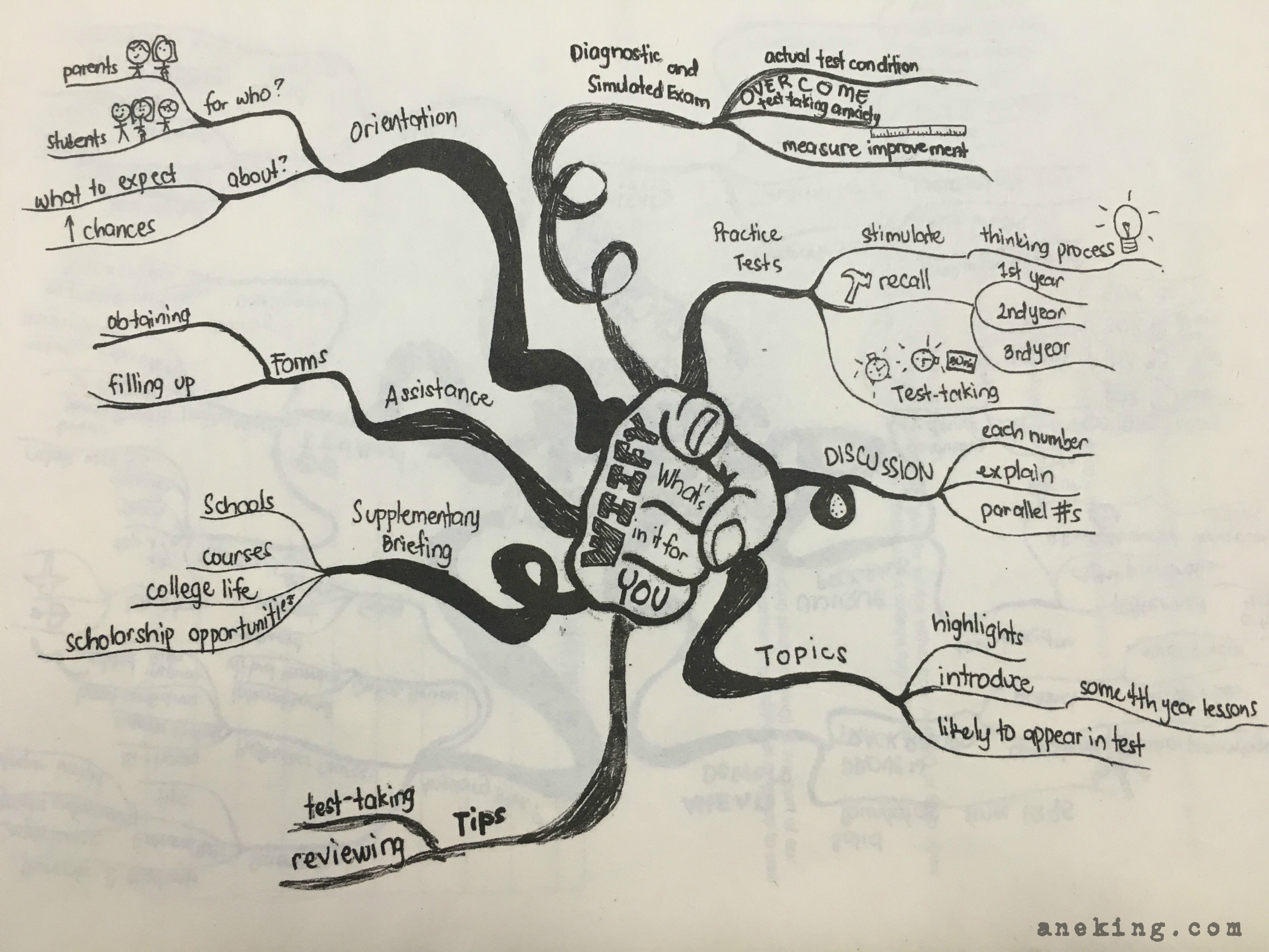 4. Be aware of the current issues and other significant events in history. Read and listen to news. It will help if you know some facts about recent issues and other major turning points in the history. You never know what question will come out so it's better to have knowledge on everything as much as possible.
5. Answer the questions directly. Do not copy the way I write on my blogs and reflection papers. That's different thing though. Anyway, in other words, do not make long introductions. Since your essay is limited due to time pressure, you also have to budget the length of your essay.
6. Practice expressing an opinion on issues. When you encounter controversies or issues, try to take one side and justify why you chose to be on that side. Don't be neutral. Neutrality will not be applicable particularly if you are asked to write an opinionated essay. State your position once then discuss why.
7. Support your arguments with facts and examples. You can even prepare these ahead of time. Think of two to three references that you can use given any topic. This is one of the reason why you should be familiar of the current events and news. If you do that, there is a lower possibility that you'll run out of ideas and facts to write.
8. Use simple words and act as if you are talking to an average person. Do not use terms you do not really understand just to make your essay sound profound. Those flowery words might make you feel intelligent but in fact, it will do no good. Keep that in mind and be sure that your words are in their correct usage.
9. Check your essay for errors in grammar and usage because these are important components of your essay. These are what they initially check in your essay exam and it gives an impression. I know some people who don't consider articles having a lot of corrections in terms of grammar and usage even though they have the most clever point.
10. The famous quote "Honesty is the best policy" should be applied. The essay question might ask you about your experiences, opinions or anything that is kinda personal. Don't be tempted to write what you think the readers want to hear. Write what your hearts says. Answer the question honestly.