It's February 2020, and the ACET and USTET results have been released, so I'm sure a lot of you, dear SHS seniors, already have colleges to go to. However, one side effect of the euphoria you have when your college plans are assured is senioritis. Senioritis is when graduating seniors lose the motivation to excel since they are sure to graduate. So, do yourself a favor and combat the lure of senioritis by following these simple tips.
Try to Finish Strong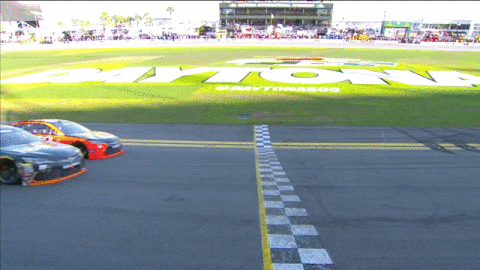 Remember, even if you are in the lead of a race, the race isn't over until someone crosses the finish line. So, when it comes to academics, don't reduce your efforts to excel, still participate in your classes, and retain the same amount of effort you used to invest in your grades. The Senior High race is about to finish, so you still have the opportunity to finish strong!
Live in the Moment, but Prepare for the Future
Stay in the present!

Fr. Asandas Balchand, S.J
Sure, your future is assured since you now have a college, but sticking your nose too far in the future may cause you to lose motivation. This is because you will end up not seeing why you still have to persevere in Senior High. So, what you should do is prepare for your future in college by staying in the present.

What I mean by staying in the present is to take life one day at a time, this means that you focus on tasks at hand, like submitting your well-prepared final requirements. This will allow you to prepare for your future in college since you will be used to the academic rigor. So, the best way to secure your future is to still stay in the present, while at the same time, taking what the present gives you as a means to prepare for your future.

After all, if Senior High is like the Royal Rumble, College is more like Wrestlemania. You have won the Royal Rumble and have been accepted into a college you chose. Now you better go and face the college experience like how the Royal Rumble winner faces the WWE champion in Wrestlemania! Just make sure you take the rest of the road seriously.
Treasure Every Moment You Have Left
Finally, the third way to combat senioritis is to treasure all the remaining moments. This is because Senior High is way more than just academics, for you built friendships, formed relationships and learned many new things. So, to pump yourself up for the remaining months, continue to consider them precious and spend as much time with your friends as you can. Enjoy your remaining groupworks, since college groupworks are way harder, for they need more coordination, due to differing classrooms and schedule. So, don't hurry yourself up and simply drink in the memories and moments. Also, treasure every moment with your classmates, since there will come a time y'all will only meet for special occasions.
Fight the Good Fight and Finish the Race
I have fought a good fight, I have finished my course, I have kept the faith.

2 Timothy 4:7 (KJV)
In the end, it is important to remember that even if you already have a secured college, the race which is Senior High still ain't over. You are still on the last stretch, so finish it well, just like how St. Paul advised Timothy. After all, you have to finish the current race before you move on to the next. So, prepare yourself for the rigor of college, and fight the temptation of senioritis, by finishing with a bang!